WashTone Blog Writing Service
We offer excellent writing quality blog contents for individuals and small businesses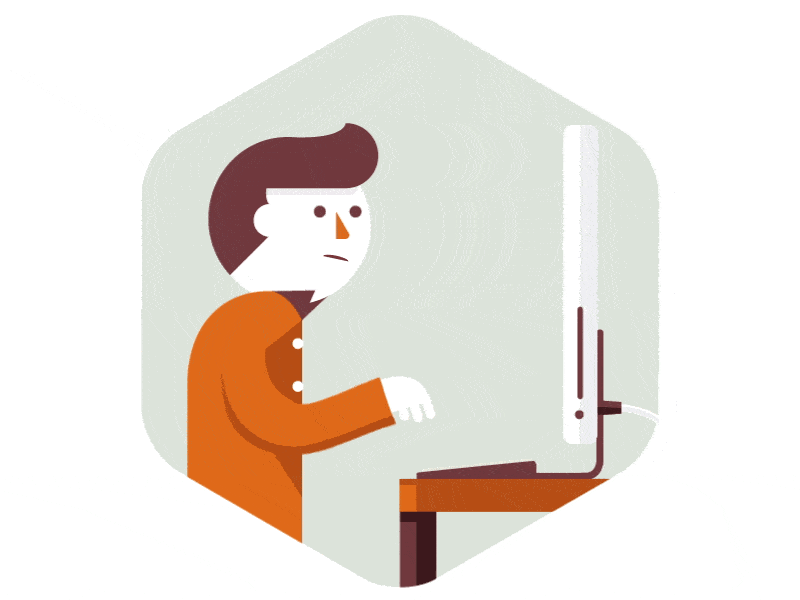 Awesome Blog Writing Service
WashTone Blog Service is the easiest way to get great articles posted to your blog on your schedule. You no longer have to come up with ideas, contract writers, go through the editing process just to get your blog up and running.
We have created an amazing blog writing service that will get you highly relevant, researched, professionally written content to your blog as an ala-carte service or monthly based on your needs.
High Quality Posts
Old school methods of outbound marketing have sales guys pounding phones all day trying to get somebody to listen. By producing quality content around your subject matter, your prospects will start to find you through your blog content – this is true inbound marketing.
Our high-quality posts are meant to educate, inform, and draw in your prospects. With our well-defined process, we're able to deliver high-quality blog posts to your website every month.
Step 1
Easy Sign Up
Give us your inputs and that's it. We'll go to work researching your niche and we'll come up with ideas for awesome blog posts that your audience is waiting to consume.
Step 2
Approve Your Topic(s)
We'll research and pitch you blog post ideas for your approval. Then our 100% native English speaking, vetted writers will take your approved topics and craft a well-written article that your audience will love.
Step 3
Post To Your Blog
We'll deliver your article in html format or we can even post it to your blog with your permission for a totally hands-free experience.
F.A.Q.
What information is required to place an order?
To see what a sample input form looks like, click here.
Do I get to approve topics?
Yes! We research and validate topics popular in your niche that will attract your target audience. Then we send them to you for approval. We want to make sure we hit the nail on the head every step of the way!
Can I approve the articles?
Yes! We send you drafts for approval each time and you can send back as many times as you'd like for edits (this rarely needs to be done!).
Will you post to my blog?
Yep! If you have WordPress, we can post to your blog with no additional fee. We can also submit as a draft if you want to check it out before we go live.
Can you write about my industry?
Yes! Our process is journalistic in nature – We investigate high-quality sources for seed content and create a cohesive article based on facts, figures, and actionable advice.
Are these posts SEO optimized?
Yes, 100% – These articles are crafted to bring you more traffic to your blog! This starts from the beginning of topic validation. We look for popular topics in your niche (by number of shares, number of comments, keyword popularity, etc) to make sure what we write is going to fit before we even start writing. If you have us post to your blog and have yoast installed (or similar seo plugin), we will optimize the post with an SEO title, description, short URL, focus keywords and more.
What if I do not like the topic?
No problem! If you've already covered that topic or don't like it, you can reject it. You can reject the topic to request a keyword change, edits to the title and description or request a new topic. Just click "reject" and leave your requests or feedback in the box.
What if I don't like the article?
No problem! If there are certain edits that need to be made to make this article better for you, let us know. Click the "reject" button and leave your requests or feedback in the box. You can also attach a document with your suggested revisions or edit requests.
What if I have specific ideas for topics or keywords?
Great! Put those ideas in your order form. Our team will review this information and use it to create validated topics for your niche.
Can you create pieces that I can use on my products/services page?
Here at WashTone Blogger we create SEO optimized Blog content. You are free to use this content however you choose (even edit how you wish). However, at the moment, we will not produce web copy type content.
Can I use one Blogger Order for different URLs?
No. We only use one URL per Blogger order. If you need blog articles for different URLS, you will need to place one order for each URL.
Will you combine two posts to make one large post?
We will not combine the posts. Each post we create has a unique topic and keyword. However, you are free to combine them as you wish once the order is complete.
Can I request one specific writer of your team to write all my Blogger articles?
Unfortunately we cannot meet this request as it is not scalable for us. With such a large team and so many orders, it is not feasible for us to assign all articles of an order to one writer.
What is your average TAT?
You can expect to see a completed Blogger order 1-2 weeks from when you place it.